ABOUT THE

HEALTH EDUCATION GUIDE

Our Guide to transforming healthcare education through digital innovation offers up five great ideas on how to build sustainable, fit for purpose digital frameworks for learning, competency and clinical assessment.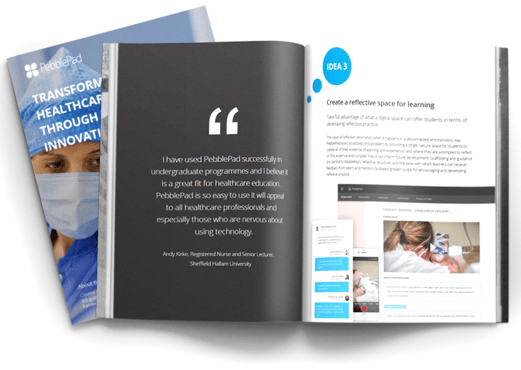 Our free guides, papers and resources have been downloaded thousands of times by higher education strategists, teachers and technologists across the globe. To download a free copy of the guide, simply complete the short form below.