About this free guide
For us, here at PebblePad, the ultimate reward of student-centredness is learner autonomy and independence, and increasingly these key attributes are accelerated through learning experiences beyond the classroom, on internships, study abroad, community projects, student awards and many other co- and extra-curricula activities. Yet, whilst student-centred learning is clearly the long-term goal of many universities across the globe, delivering on this ambition can present a number of challenges. Our free guide discusses 5 of the key challenges along with ideas on how to overcome them.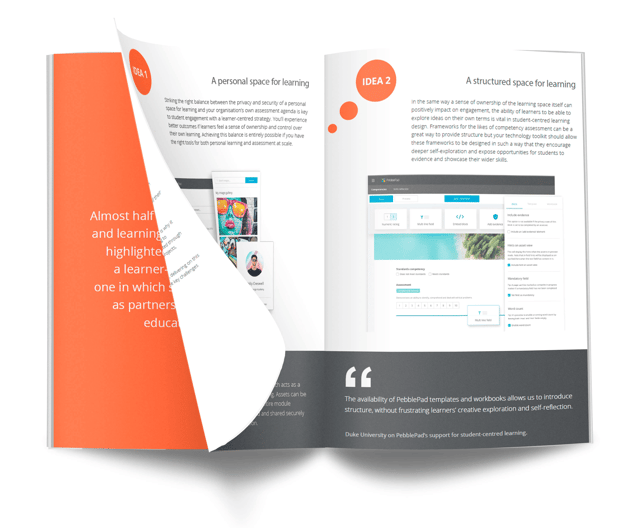 Download the full paper by simply filling out the short form below.